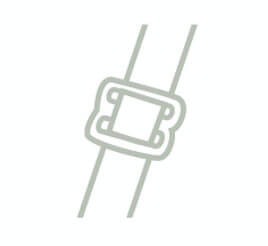 Our adjustable strap sliders are made from
LEAD-FREE, NON-TOXIC METAL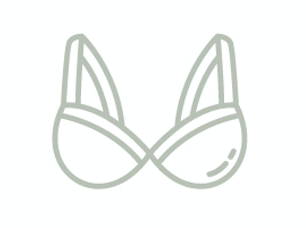 Our bra inserts are made from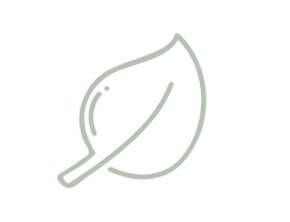 The elastic used in our suits is made from
ORGANIC & NATURAL rubber trees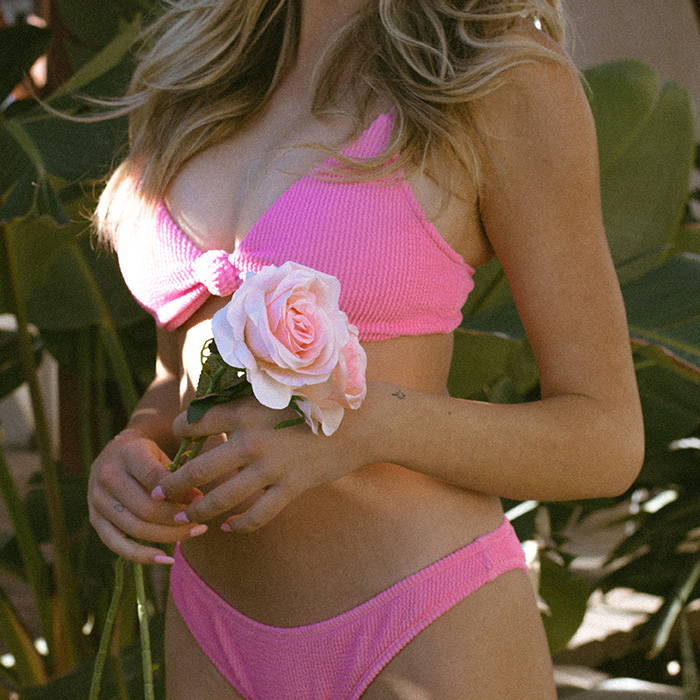 95% of our swimsuits are derived from recycled pre and post consumer nylon. This production process is low carbon and environmentally friendly.
Our team spent over a year doing the research and development to make sure the recycled nylon in this collection is up to par with all our OG swim — she's soft, she's sustainable, she's your new fave thing.
RE:PURPOSE is our way of reusing our dead stock and giving them a new life - creating new swim while staying environmentally conscious is always the goal. We take a dive into some of our existing swim-ventory and take solid colors, tie dye them into new tones, and turn them into your new favorite 'kinis with a refresh that's good for the planet.
Taking our tried and true styles from Dippin' Daisy's + Ris-k, RE:PURPOSE features new tie dyes that are dyed in a female owned dye house, made locally in sunny Los Angeles.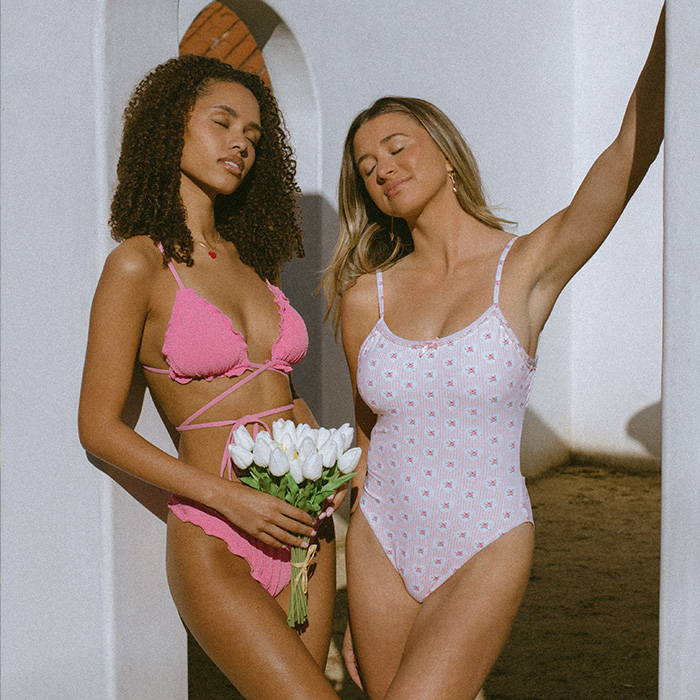 Launching April 1st for Earth Month, RE:PURPOSE will kick off our eco-friendly campaign --- we'll be planting a tree for every purchase in April and will continue on for "Plant a Tree Tuesdays" after + much more!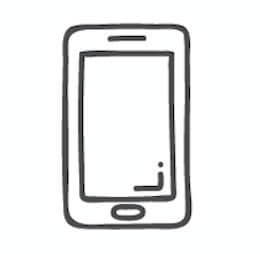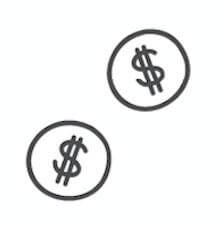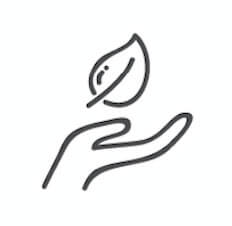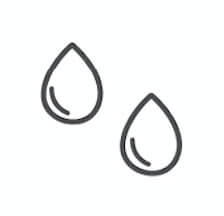 teams plant trees in rainy szn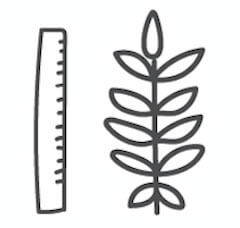 trees are maintained & monitored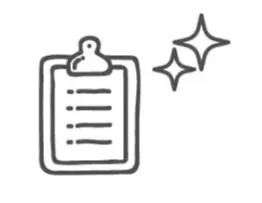 reports on impact generated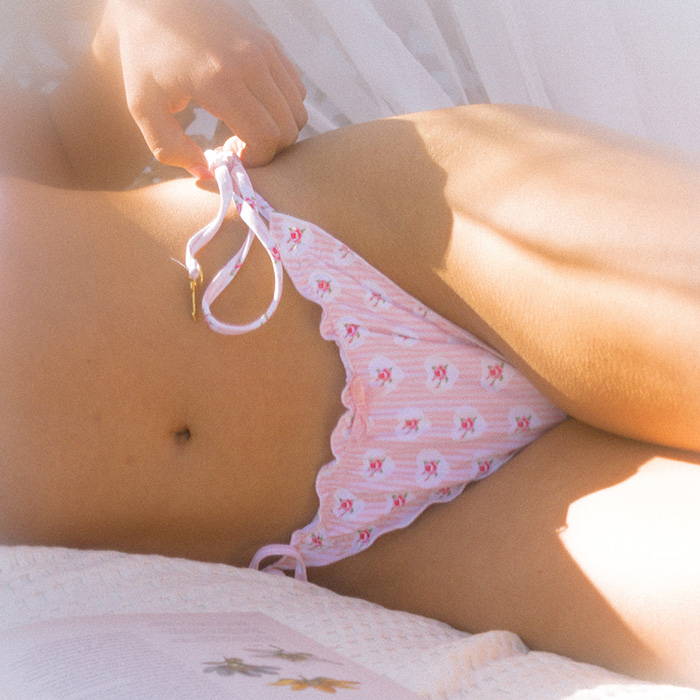 Instead of dyeing, we print direct with fabric. That means less wasted water, less ink, and less fabric —a lot less— because we only print what we need.
Unlike standard plastic bags, our shipping bags are made from recyclable materials that are easier on the environment.
Sustainable Production Batches
Many companies lower their costs by manufacturing large quantities of products at one time, much of which ends up going unused and sent to landfills. Because we have our own factories here in Los Angeles, we can manufacture small batches, only produce what we need, and avoid landfill waste.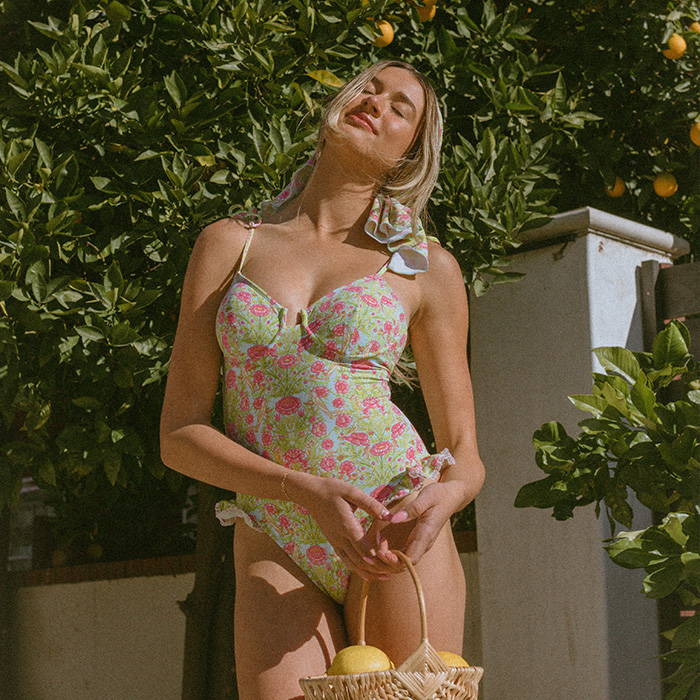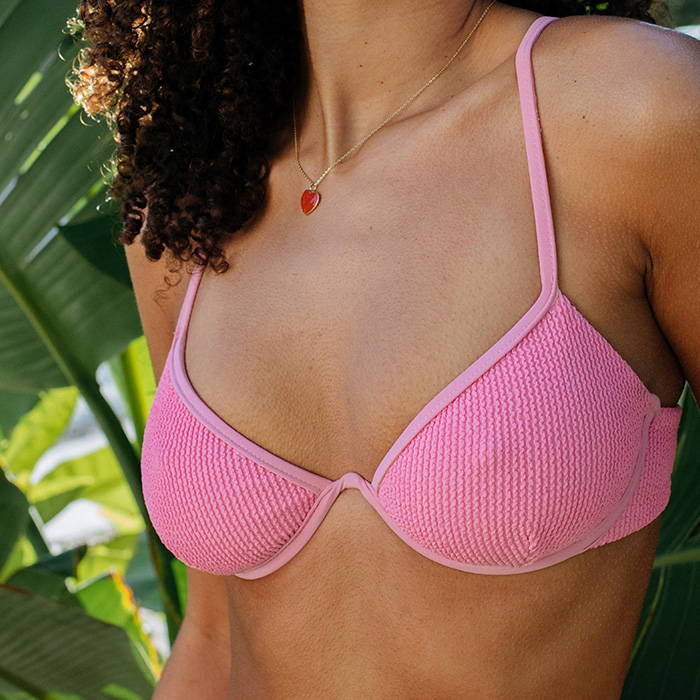 Sustainable Paper Inserts
The paper used for our inserts is chlorine-free and made from sustainable, raw materials. Not just that, it's also manufactured using 100% renewable green energy and a minimum of 30% post-consumer fiber. Better for the forests, better for the ecosystem.
The next gen of Daisy's are always on our mind, and we're taking the next steps towards sustainability - wanna see?
Create a recycling program for the cuties to send back old 'kinis.
Eliminate plastic bags by moving towards more fully recyclable shipping materials.
Join the TerraCycle to recycle our bikini scraps. Stay in the loop? Nah, let's CLOSE THE LOOP.
We're opening up our Dippin' Daisy's community for suggestions and idea submissions from our fave babe (YOU!) to help keep us the best, sustainable versions of ourselves.